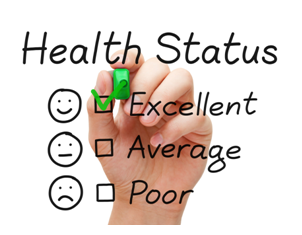 Understanding the health risks
Genetic Predisposition Test is a DNA test to assess risks for common diseases. Based on the combinations of scientifically valid genetic markers, both genetic risk as well as overallrisk for diseases will be calculated. Information will be presented in visually appealing andeasy to understand reports. Understanding the health risks, lifestyle changes could betailored for individuals to improve long-term wellness.
AUTOIMMUNE DISEASES
Psoriasis
Rheumatoid Arthritis
Systemic Lupus Erythematous
EYE DISEASES
Exfoliating Glaucoma
Primary Open Angle Glaucoma
CARDIOVASCULAR DISEASES
Atrial Fibrillation
Coronary Artery Disease
Intracranial Aneurysm
Peripheral Arterial Disease
Venous Thromboembolism
ENDOCRINE, NUTRITIONAL AND METABOLICDISEASES
Celiac Disease
Folate Metabolism
Gallstone Disease
Graves' Disease
Higher Sugar Consumption
Obesity
Type 1 Diabetes
Type 2 Diabetes
Vitamin B12 metabolism
Vitamin B6 metabolism
Vitamin D metabolism
NEUROLOGICAL DISEASES
Alzheimer Disease
Migraine with aura
Multiple Sclerosis
ONCOLOGICAL DISEASES
Basal Cell Carcinoma
Bladder Cancer
Breast Cancer
Colorectal Cancer
Gastric Cancer
Lung Cancer
Melanoma
Prostate Cancer
OTHER CONDITIONS
Osteoporosis
Male Pattern Baldness
Our risk assessment system is based on the latest scientific and medical knowledge available inthe most respected scientific and medical journals. You can learn about your health risks andmedical conditions, and receive health recommendations
Our aim is to translate genetic data into clear answers and thereby helping people to makeinformed decisions based on their genetic prepositions and risks.
Our experts provide firm support in explaining test results and finding personal solutions to takepart in modeling of healthy living.
COST : RS.26,500/-